WE LOVE WHAT WE DO

AND WE'RE LUCKY ENOUGH TO HAVE BEEN DOING IT SINCE 2006
BUY HANDMADE

FOLLOW US ON INSTAGRAM OR FACEBOOK TO GET ALL OUR NEWS
NEW DELIVERIES ARRIVING WEEKLY

THERE'S ALWAYS SOMETHING NEW - AND THERE'S EVEN MORE IN THE GALLERY
COLLECTION OF WEBSITE ORDERS FROM THE GALLERY STILL AVAILABLE IF THIS IS WHAT YOU PREFER

CHOOSE THE COLLECTION OPTION AT CHECKOUT & WE CAN ARRANGE A CONVENIENT TIME
WE LOVE WHAT WE DO
AND WE'RE LUCKY ENOUGH TO HAVE BEEN DOING IT SINCE 2006
BUY HANDMADE
FOLLOW US ON INSTAGRAM OR FACEBOOK TO GET ALL OUR NEWS
NEW DELIVERIES ARRIVING WEEKLY
THERE'S ALWAYS SOMETHING NEW - AND THERE'S EVEN MORE IN THE GALLERY
COLLECTION OF WEBSITE ORDERS FROM THE GALLERY STILL AVAILABLE IF THIS IS WHAT YOU PREFER
CHOOSE THE COLLECTION OPTION AT CHECKOUT & WE CAN ARRANGE A CONVENIENT TIME
Baxters Gallery Dartmouth
Baxters is passionate about craft, ceramics, sculpture and jewellery handmade in the UK by designer makers. We show contemporary artists and a wide selection of Dartmouth art prints. The bright and airy space of Baxters on the corner of Foss Street and Flavel Street in Dartmouth shows off the best in contemporary art, printmaking, craft and jewellery.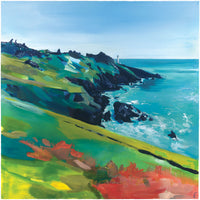 New large scale limited editions of the area from Helena Clews
We have shown Henny's work for a few years now but always in a small scale. Recently she has produced a new collection of giclee prints, printed in Dartmouth on handmade paper in impressive large sizes. They make a fantastic statement in a room.
View Collection
Testimonials
Amazing gallery ..the Owner has an incredible eye for beautiful art.

Jo
I visited in the summer with a friend and we spent ages browsing and dithering. In the end we left to think and came back before making our purchases, there was no pressure and the lady (maybe owner?!) cheerfully rummaged around to find other examples of prints to show us and offered suggestions without being pushy. She even told us Dodgy were playing on the green at the music festival! Helped make our visit to Dartmouth really enjoyable.

Louise
Lots of choice. Great place for finding gifts.

Peter